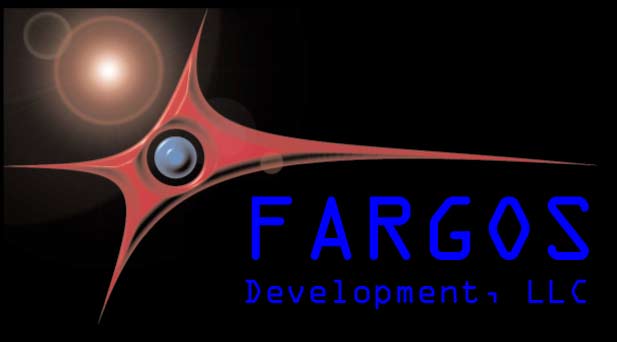 ---
---
Note: staff-provided content does not represent an official statement from FARGOS Development, LLC. The policy on staff-authored content can be found here.
---
Geoff Carpenter's Photos
You can browse Geoff's travel photos with examples from Himeji, Hiroshima, Kyoto, Miyajima, Munich, Nara, Osaka, Salzburg, San Diego, Seoul, Tokyo, Toronto, etc. These are organized across a map of the globe and broken into subregions, each of which has a threaded chain of photos and videos. The maps for each region indicate where the imagery were taken and each detail page also includes a close up map of the area (unless the actual location was unknown, which should be rare for any content that was made available here).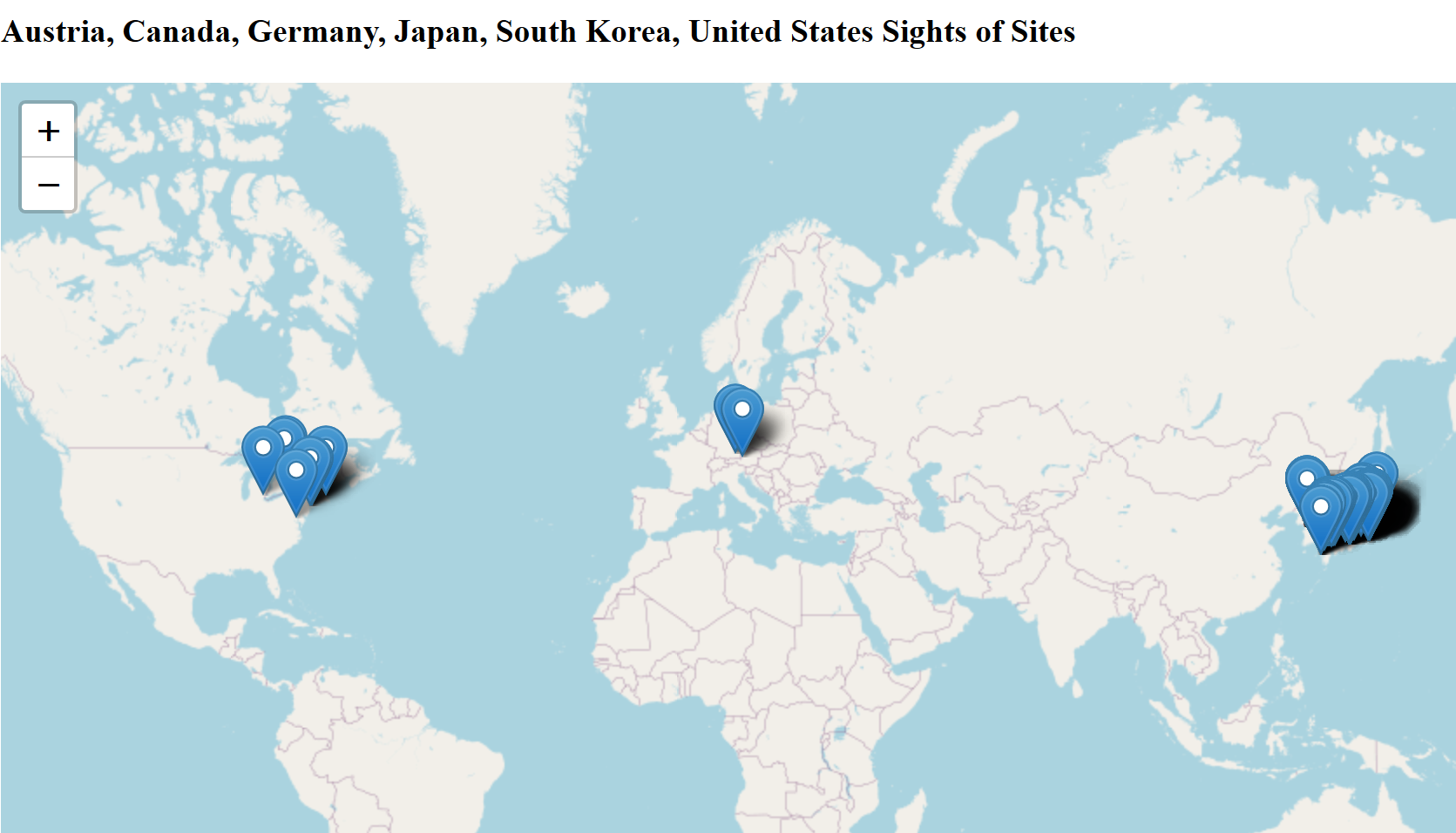 A short list of favorite photos is found below on this page with links that lead directly to the corresponding detail pages.
Alternatively, you can return to Geoff's home page.
How to Use the Maps
If you hover over a marker on the globe or region maps, a tool tip should appear with the title of the corresponding image. Clicking on a marker will bring up a thumbnail of the associated image and the title of the image will serve as a hyperlink to the corresponding detail page. Clicking on that hyperlink to reach the detail page will bring up a larger image of the photograph, a more detailed (and possibly interesting) description as well as a high-resolution map of the area where photograph was taken. The latitude and longitude are displayed at the very bottom of the detail page as an oft-overlooked hypertext link to the corresponding location on Google Maps, which also makes it easy to use Street View if you are curious about the site. The top of the globe, region maps and detail pages also contain a trivial menu allowing one to jump to the map of a particular region. The detail pages also include (when appropriate) First, Prev, Next, and Last links that allow one to navigate through the content. Some photos deemed of sufficient quality are also exposed in a higher resolution than the normal downsampled size. When this situation is present, a hypertext link announcing the availablility of a high-resolution photo (and its available resolution) is presented at the bottom of the image; clicking on that link will load only the photo, which can then be zoomed in using most browsers.
Map Generation Tools
Tools to generate such galleries on your own are available for download. While primarily intended for the display of photographs, video clips are also supported. Many of the images on display here originally had dimensions of up to 6000x4000 pixels and would be approximately 25 megabytes apiece, but the entries in this particular collection have all been resized to a maximum of 800 pixels in the largest dimension. That resize drastically reduces the number of bytes required to be transferred to the point that they are between 40-80 times smaller than the original, but sometimes this can result in a noticeable degradation of visual quality from the original. However, as noted above, some of the more interesting images are also made available at full resolution and this will be noted on the corresponding detail page.
Favorite Images
There are more than 300 images and videos on display here, which can make for a lot to traverse in one sitting. Many of the images were recorded in the camera's raw format and have been post-processed to convert them to JPEG images. Two forms of manipulation have been performed on occasion: an image may have been cropped to remove a person or distracting object and the skies in some images have also benefited from the removal of spots created by dust on the lens. Thumbnails of my favorites are listed below; clicking on an image will take you to directly to the corresponding detail page:
GPS Data Acquisition
Since 2009, I have used some model of watch from Suunto to track my routes. The X10 model had a hard time making it through an entire day of sightseeing and my most tragic loss of tracking data was when the battery was exhausted while I was descending Mt. Misen. The battery life in the Ambit that replaced it has been significantly better. Since 2015, I have augmented the Suunto-acquired data with tracks obtained via the app gps4cam: cell phones have a larger battery capacity and are far easier to recharge in the field. Unfortunately, gps4cam has a tendency to suspend itself, which can lead to some deep sadness if you fail to discover the unintended outage until much later. In case it is not obvious, I will note that one does not need to have retain services from the local cell phone carrier for the GPS tracks to be logged. For both acquisition mechanisms, I find one needs to select the most frequent polling interval. One will invariably encounter outages, perhaps due to stepping inside a building, having the sky obscured by a skyscraper or very leafy tree, etc. You will want to recover from the error or outright outage as quickly as possible. Alternatively, you might be zooming along on a shinkansen, which means you'll be covering a lot of ground every second. Slower polling rates yield better battery life, but also create very coarse tracks that are both error-prone and have a low probability of having a data point logged at the time you pressed your shutter button.
Eventually, all of the GPS track data gets applied to the set of photos using exiftool. In an ideal world, everything will just work; however, some form of repair is almost always needed. I have had to write custom rules to correct the recorded time zone formats generated by various cell phones and dedicated cameras from different vendors. For starters, the same set of metadata is not recorded for each camera or cell phone. Worse, it is possible for fields that should have been consistent within a single device, such as FileModifyDate, CreateDate, and ModifyDate, to not be aligned. Some devices completely fail to record the time zone. Others fail to take into account daylight savings time or the lack thereof in the foreign time zone. I have also had to handle idiosyncrasies such as a family member's cell phone thinking it was still on Pacific Time for their initial set of overseas photos because their phone had not yet connected to the foreign cell phone network.
Suggestion: when feasible, it is very helpful to get an image of a few clock displays to help sort out any confusion when you return home.
As to the precision of the locations...it varies and brings with it the question as to what should the location marker identify: the place where you were standing when the photograph was taken or the location of the object that was the subject of the photo? The divergence between these two is most exacerbated when the photograph was taken using a telephoto lens. For most of the photos shared here, the locations simply mark the spot from where the photograph was taken and the description of the photograph often provides some hint as to the direction in which the camera was pointing.
Additional Site/Sight-specific Information
The following sections provide more details on the locations.
Kyōto
Probably my favorite city; a wonderful blend of the ancient with the ultramodern. The fact that it is about 15 minutes away from Osaka via the Shinkansen can be startling when one is used to the relatively plodding pace of train service in the US Northeast corridor.
Tokyo
Big. Really big. An ultramodern infrastructure ties together disparate neighborhoods that have unique styles.
Nara
Nara is an old city and has not been very oriented towards tourism, though some progress was being made for the 1300-year celebration in 2011. Typically one takes the train in from Kyōto, visits for the day and then returns back to Kyōto.
Osaka
More of a New York City feel than Tokyo due to its smaller size, but made interesting by the numerous rivers and canals which criss-cross the area, resulting in more than 800 bridges.
Himeji
Between Osaka and Hiroshima lies Himeji, a modern city of more than 500,000.
Hiroshima
Miyajima
Kobe
Kobe is a port city that celebrates its international ties, is modern while honoring its history, compact while seeming to have everything you could ask for. I feel that if you asked someone to create a model of a city that had everything, you would end up with something like Kobe.
Yokohama
Yokohama shares some similarities with Kobe since both are port cities that have extensive international trade. Unlike Kobe, Yokohama is only about 30 minutes away from Tokyo, so one could enjoy the less-crowded environment of Yokohama while still having ready access to everything Tokyo has to offer.
Seoul
I have spent most of my time in Seoul north of the Han river, which can give rise to the illusion that Seoul is of comprehensible size. That illusion will be dispelled if one can get high enough and look south as, like Tokyo, Seoul has expanded to the horizon.
Munich
Dachau
Salzburg
A favorite of most who have been fortunate enough to visit, Salzburg is a small, beautiful historical town made world-famous by serving as the backdrop of The Sound of Music. Undoubtedly worth at least a day trip, it is small enough that most folks will feel they had walked through the entire place within 3 days.
Toronto
Toronto is usually quite clean, even when the sanitation workers are strike, but little sticks out as being notable amongst the world's cities. The CN Tower is now merely the tallest free-standing structure in the Western Hemisphere...but it is still quite tall.
---