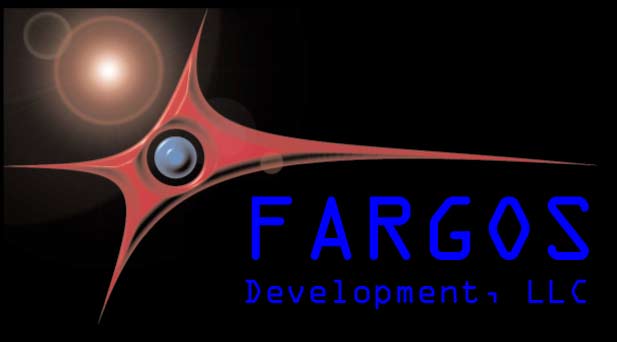 ---
---
FARGOS Downloads
If you're interested in building distributed applications, ranging from simple client/server applications, grid computing or all the way to deploying a secure fault-tolerant peer-to-peer infrastructure, then you're at the right place.
FARGOS Development, LLC continually enhances its products and associated documentation, thus most of the items available for downloading are updated on an on-going basis. Typically, a new release is made available every 90 days. Consequently, the content available below is subject to frequent updates. Interested individuals can subscribe to notifications of updates and new releases by subscribing to the mailing list. Additional OIL2 and C++ example programs are also available.
FARGOS/VISTA SDK
FARGOS Development, LLC makes the FARGOS/VISTA™ Software Development Kit (SDK) available for downloading. Several applications are provided, including:
FARGOS/VISTA applications can utilize a variety of communication mechanisms and protocols, including TCP/IP version 4, TCP/IP version 6, file domain sockets, IPX, etc.
The functionality of FARGOS/VISTA components are controlled by a license. You should read the End-User License Agreement before initiating a download. The publicly available downloads include a basic license that disables some of the features that are obtained by the purchase of a commercial license for FARGOS/VISTA. For example:
The default license included with the downloadable version of the FARGOS/VISTA Object Mangement Environment restricts the complexity of a distributed system to two interconnected hosts. Commercial licenses can permit an unlimited number of hosts to be interconnected. Faculty and/or students of accredited educational institutions can request a license for research purposes at no charge.
The default license included with the downloadable version of the OIL2 compiler only enables the generation of architecture-neutral code and documentation. A commercial license adds the ability to create platform-specific, optimized native object code. Native object code is ideal for deploying production server applications.
The FARGOS/VISTA Software Development Kit is made available on a particular platform using using the respective vendor's recommended software distribution packaging technology. Installation instructions for all supported platforms are found in the "FARGOS/VISTA Installation Guide".
Current version: 6.1.1, released 07/27/2011.
| Operating System | Link | Notes |
| --- | --- | --- |
| Linux for 64-bit Intel x86/AMD | vista64linux.tar.gz | 32-bit images available upon request |
| Sun Solaris 10 for 32-bit Sun SPARC | vistasparc.tar.gz | 64-bit SPARC and x86 binaries are available upon request. |
| Microsoft NT 4 / 2000 / XP, Vista, etc. | VISTAsdk.exe | As of January 2012, support for Windows 95/98/ME is dropped; installer is generated by NSIS rather than InstallShield. Releases are now crossed-compiled using mingw32 rather than natively using VisualC++. |
Is the platform you use not supported? Why not make a request?
FARGOS/SolidState
The FARGOS/VISTA Software Development Kit (made available above) also includes a self-contained demonstration of FARGOS/SolidState™ that is found in the demos/solidDemo directory. The demonstration takes the form of a conventional shopping cart (as found on many e-commerce-related web sites) that was implemented as a Byzantine-fault-tolerant system running across four servers. A load-balancing front-end is included, although in production environments this function would be performed by one of many commercially-available products.
No special privileges are needed to run the applications and the example is able to run on a single host. A web browser of some sort is required to run the demonstration, but it is not included. The demo was tested with Microsoft Internet Explorer, Netscape Navigator and the text-only Lynx browser.
Reference Manuals
The cautious or curious may want to read some of the associated manuals before investing the time required to download any package. The FARGOS/VISTA Software Development Kit distributions do not include documentation, with the exception of the HTML-based documentation that is generated by the OIL2 compiler for classes within the FARGOS/VISTA Object Management Environment. A copy of that documentation is also available from this site and the index can be viewed by clicking here.
Most of the reference manuals associated with FARGOS Development products are available for downloading as Adobe Acrobat PDF files. If you do not have the current version of Acrobat, download Acrobat Reader for free from Adobe's web site. Due to a crippling bug in Acrobat 5 handling relative links, the manuals are generated using Acrobat 4.
As with all of FARGOS Development, LLC's offerings, the documentation below undergoes continuous enhancement.
| Title | Download Link | Date | Comments |
| --- | --- | --- | --- |
| FARGOS/VISTA Overview | VISTAoverview.pdf | | Describes many of the special features and capabilities provided by FARGOS/VISTA |
| FARGOS/VISTA Install Guide | VISTAinstall.pdf | | Describes the process of installing the FARGOS/VISTA Software Development Kit |
| FARGOS/VISTA Examples | VISTAexamples.pdf | | A rich set of example applications that use the FARGOS/VISTA infrastructure. |
| FARGOS/VISTA Object Management Environment Programmer's Reference | OMEreference.pdf | | Reference for the FARGOS/VISTA runtime |
| OIL2 Reference Manual | OIL2reference.pdf | | Reference for Object Implementation Language 2 |
| FARGOS/VISTA Class Reference Manual | /classDoc/index.html | | Class documentation as HTML pages generated by the OIL2 compiler. |
| FARGOS/VISTA HTTP Server Programmer's Guide | HTTPguide.pdf | | Discusses development of applications integrated with the FARGOS/VISTA HTTP server. |
| FARGOS/SolidState HTTP Adapter User's Guide | SolidStateWeb.pdf | | Technical overview of product; discusses deployment issues; includes complete examples. |
| Introduction to Programming Using OIL2 | IntroToOIL2.pdf | | A tutorial-level introduction to programming with examples written using OIL2. |
| FARGOS/MultiManagement Planning Guide | MultiManagement.pdf | | Overview of FARGOS/MultiManagement |
| Distributed Starship User's Guide | StarshipGuide.pdf | | Design overview and instructions for playing Distributed Starship |
| Privacy-aware Distributed Records Management using FARGOS/VISTA | HIPAAbrochure.pdf | | Single-page brochure describing the use of FARGOS/VISTA to deploy HIPAA-compliant systems. |
---